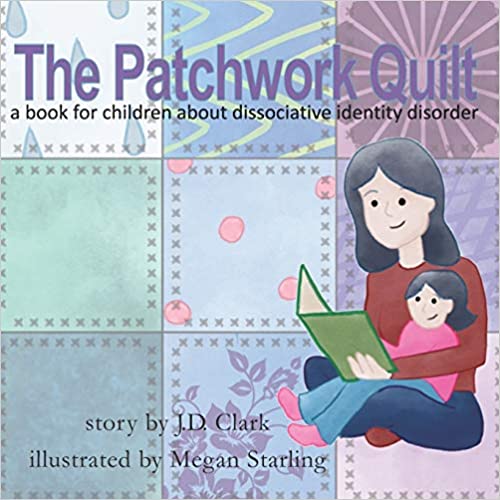 A way to talk to kids about D.I.D.s (Dissociative Identity Disorder)
Conversations about mental health can be difficult. The Patchwork Quilt is a picture book designed to help those with D.I.D. - Dissociative Identity Disorder (previously known as multiple personality disorder) talk about the condition. It is a great starting point for explaining this complex psychological condition to children (or to young alters).
This colorfully illustrated narrative story introduces DID to children in a serious, but whimsical way. The Patchwork Quilt addresses;
DID's formation out of trauma
The concept of parts (or alters)
Emotional issues such as; anger, fear, depression, self-worth
The positive outcome of internal communication & cooperation
Dissociative identity disorder is a complex condition and by its nature highly personal. This story is meant to be open to interpretation. Some people are working towards integration; others are working towards being a functional system. This book is not a judgement on or endorsement of any method of healing. It was written to be a starting point for open discussion of DID with children.
Amazon link: https://amzn.to/3cTNL30