Online Book Club
GUIDED GROWTH: EDUCATIONAL AND BEHAVIORAL INTERVENTIONS FOR CHILDREN AND TEENS WITH FETAL ALCOHOL SPECTRUM DISORDERS AND EARLY TRAUMA
MODERATED BY CO-AUTHORS IRA J. CHASNOFF, MD,
AND RONALD J. POWELL, PHD
REGISTRATION AND PARTICIPATION ARE FREE!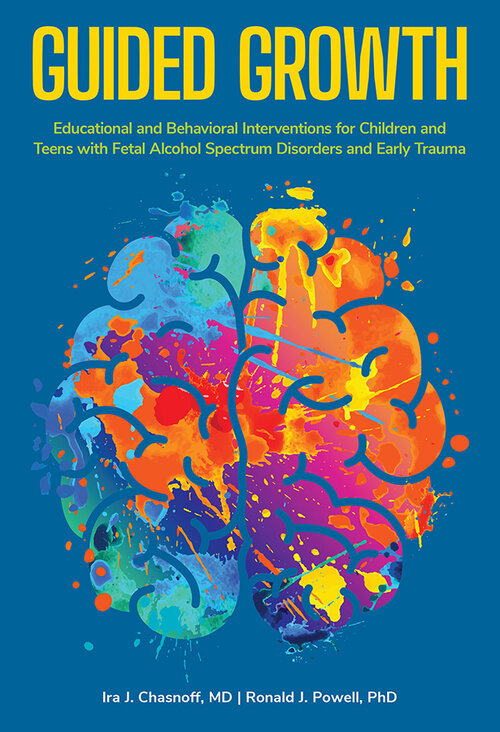 Monthly, chapter-by-chapter discussions with the authors that provide participants with a whole child approach to addressing the reality of multiple risk factors affecting children's learning and behavior.
Each book club session will consist of a 60-minute presentation by the authors on each respective chapter(s), followed by a live, 30-minute Q&A opportunity for participants.
PARTICIPATION IS FREE! SCROLL DOWN TO REVIEW THE SCHEDULE AND REGISTER.
Start reading!
BOOK CLUB: WHAT IT IS
The lessons learned from neuroscience are clear: if we are to influence the hearts and behaviors of others, we must do so by using the tools of caring and compassion; in this way, we can remain open to the needs of those around us who are suffering from the deepest hurts. Whether those hurts are in our children, the adults in our children's lives, or in ourselves, those hurts are rooted in our deepest needs to feel that we are understood, that we are felt, and that our lives matter. A child's hurts can only be healed through interaction with a loving and caring adult.
Guided Growth focuses on the collaboration between the school and the home with the recognition that such a partnership is essential if we are to effectively address the multiple needs of children who have been prenatally exposed to substances of abuse or early childhood adversities. As the primary caring adults in a child's life, the school and home constitute the principal safety net for children with unique learning and behavioral needs. For that reason, it is imperative for adults to work together toward the mutual objective of increasing the opportunity for these children to live happy and healthy lives.
WHAT'S THE FOCUS?
The book club will feature the two Guided Growth authors, Dr. Ira Chasnoff and Dr. Ron Powell, who will present key learning points from each of the book's chapters and lead the online interaction following each presentation.
WHO SHOULD ATTEND?
Guided Growth was written with parents, caregivers, and professionals in mind. Anyone who touches the life of a child who has a history of prenatal alcohol exposure or early trauma – parents, caregivers, teachers, and mental health, social service, and child welfare professionals, among others – will want to join the discussion.
It is not necessary to purchase a book in order to join the book club. However, participants will benefit more from the experience if they have read the specific chapters ahead of time.
Start reading!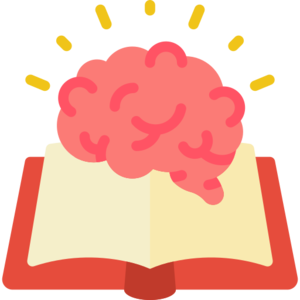 LEARN
Join the authors as they present in-depth information and strategies.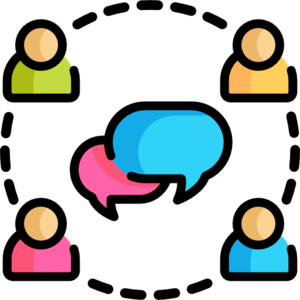 PARTICIPATE
Ask questions, gather insights, be part of the community, join the conversation.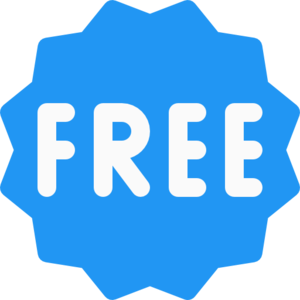 SAVE
It costs nothing to participate – you don't even have to own the book.
Book Club Dates, Times, and Topics
All dates and times are listed in Pacific Standard Time and subject to change.
Each online book club session is limited to 500 people and registration is first-come, first-served. Although participants are not required to buy the book or have read the content before each session, we highly encourage it in order to get the most out of the sessions! Both hardcover and digital formats are available. Discounts available for bulk orders of 10+ books. Inquire by emailing us at info@ntiupstream.com.

The brain processes new information through four well-defined stages: problem identification, pattern matching, strategy selection, and performance monitoring and feedback. Neurodevelopmental deficits induced by prenatal alcohol exposure and trauma disrupt this four-step process.
Learning Objectives :
Describe the typical learning process.

Discuss how FASD and trauma disrupt the learning process.

Learning is dependent on attention. A critical task for teachers and parents is to intervene before the dysregulated child emotionally collapses into survival mode.
Learning Objectives :
Describe how brain chemistry affects learning and attention.

Discuss the environmental factors that can impede learning.

Children prenatally exposed to alcohol face increasing neurodevelopmental challenges as they grow and develop. Strategies for teaching and behavior management can be grounded in a conceptual framework that considers three primary domains of functioning.
Learning Objectives :
Describe the structural and functional changes in the fetal brain that occur with prenatal alcohol exposure.

Discuss prenatal alcohol exposure's impact on the three neurodevelopmental domains that drive learning and behavior.

If children do not feel safe and do not feel that they belong, it is impossible for them to self-regulate and, hence, to learn. Self-regulation is achieved only through relationships with caring and supportive adults.
Learning Objectives :
Discuss the importance of emotional regulation in the learning process.

Describe child-centered interventions to enhance emotional regulation and behavior.

There are many factors that affect student learning, and a simple cook-book approach to developing effective schools will likely result in too simplified an answer. A coherent, cohesive curriculum depends on accomodating individual child differences. However, these accommodations for an individual enhance the learning of all children in the classroom.
Learning Objectives:
Identify the school and classroom structures that can support academic success.

Create a proactive classroom that enhances learning for all students.

Studies show that 10% to 15% of all typically developing preschool children exhibit chronic behavior problems that significantly impact their ability to participate in an early education curriculum. But acting out behavior often is more related to an inability to manage feelings of frustration or disappointment than to a desire to misbehave.
Learning Objectives :
Discuss how social factors influence emotional and behavioral health.

Describe how prenatal alcohol exposure and trauma affect social-emotional development.

Parents identify a lack of communication as the primary barrier to parental involvement in their child's education and as one of the biggest impediments to their child's academic success.
Learning Objectives :
Analyze barriers to communication that may occur between parents and the school and between parents and professionals caring for their child.

Describe strategies for enhancing communication between parents and the school and parents and professionals caring for their child.

Open discussion with live Q&A to ask all your questions and hear the authors' perspectives on why they thought this was an important book to write. Feel free to send in your questions ahead of time to info@ntiupstream.com.