Reverse matching events are starting up for youth ages 12-17 throughout the state! Our first event will be held with youth in Region 1 & 2 . If you aren't sure which region you are in, take a peek at the map below. We will be holding events in every region over the next couple of months. We are encouraging families to sign-up for the event in their region, but we won't limit families if they would like to attend more than one event! Many of the youth attending the event have a profile on https://www.nwae.org/ and we hope to have a few new youth participate as well!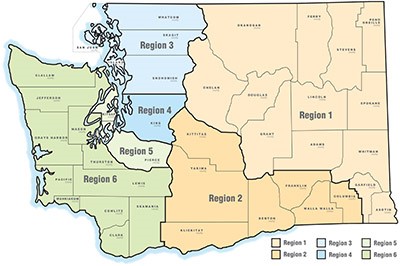 Please read through the flyer to learn more and feel free to reach out to Youth Engagement Specialist, Naomi Kolb-Untinen (nkolbuntinen@nwresource.org), with any questions.
If you have a family ready to sign up, please use this link to register - https://airtable.com/shr5fpwpLdGmzRxJu. I will send out info again as we schedule events in the remaining regions of the state. Thanks!