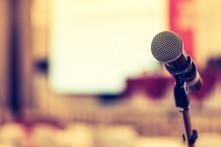 DCYF's Adolescent Programs (AP) division is hosting four town hall meetings to provide ongoing updates regarding the Transition and Independent Living Program Redesign Project. AP is looking for feedback and participation from young people with lived experience in Juvenile Rehabilitation (JR) and foster care, foster parents, providers who serve foster care youth/alumni and the JR populations, and caseworkers. Attendees will also have the opportunity to receive updates about the project, themes collected, and participate in activities to share thoughts about what youth need when transitioning out of a DCYF system of care (Child Welfare and JR) and the services provided by our contracted Independent Living Program providers.
Town hall dates and times:
• Tuesday, March 1, 5 – 7 p.m. | Join here https://bit.ly/3LSuHU3
• Tuesday, April 26, 5 – 7 p.m. | Join here https://bit.ly/3LYus9O
• Tuesday, June 21, 5 – 7 p.m. | Join here https://bit.ly/3vcXlJp
• Tuesday, Aug. 16, 5 – 7 p.m. | Join here https://bit.ly/3vjUcaK
Accessing the meetings via laptop or desktop is encouraged to participate in activities, but not required. Please reach out to dcyf.adolescentprograms@dcyf.wa.gov with any questions or to get the calendar invite.